Flvme deleted photos of a lady rumored to be his new girlfriend after dating Ashleigh Ogle.
Few weeks ago, the rapper flaunted cosy snaps of himself with new bae, Gabrielle, but she recently addressed the issue on social media. Refuting claims that they have something serious going.
"I need to address something This whole thing with Flvme and I was purely business!! Everyone has something to say when they know nothing," she explained.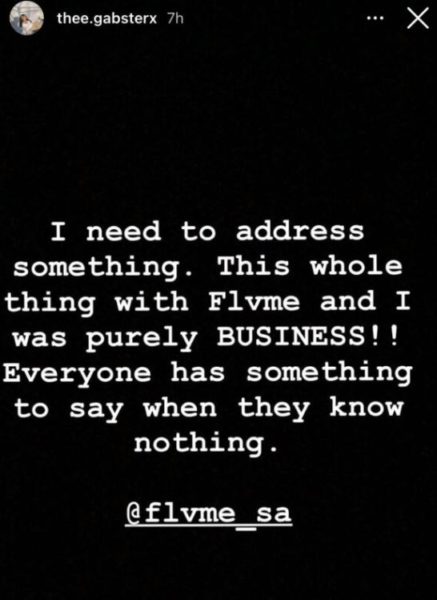 Flvme also confirmed they were not dating, but he took down the photos due to her insecure boyfriend.
Gabby is not my girl dummies 😂😂… Use y'all's brains sometimes

— 𝐅𝐋𝐕𝐌𝐄 (@FlvmeSA) April 5, 2021
Last one pic.twitter.com/qPvEu7lFf9

— 𝐅𝐋𝐕𝐌𝐄 (@FlvmeSA) April 5, 2021
Coz the boyfriend was insecure https://t.co/l5ipn2mKqT

— 𝐅𝐋𝐕𝐌𝐄 (@FlvmeSA) April 5, 2021